Southwest Counselling Services' Matt Barnes Becomes a Certified Mental Performance Consultant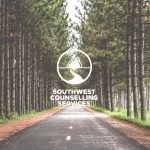 Categories:
Southwest Counselling Services' Matt Barnes Becomes a Certified Mental Performance Consultant
We are thrilled to announce that our own Matt Barnes has successfully achieved the esteemed title of Certified Mental Performance Consultant (CMPC) from the Association for Applied Sport Psychology (AASP). This accomplishment is a testament to Matt's unwavering commitment to advancing his expertise in the field of counselling and mental performance, with this credential demonstrating a mastery in skills and techniques to work with individuals to strengthen their performance and optimise their potential. 
The CMPC certification is the only nationally accredited certification for mental performance professionals across North America and certified consultants are recognized across the country for their ethical practice and high level of expertise to help individuals reduce performance anxiety, improve concentration and communication, build confidence, set goals, and more.
The certification process demanded the completion of the following rigorous steps:
1. Pursuit of a Master's Degree in Sport Psychology or Related Field: To be eligible for the Certified Mental Performance Consultant (CMPC) certification, candidates must hold a Master's degree in sport psychology or a closely related discipline. Matt's academic background, including a Masters of Social Work degree from the University of Windsor, laid a strong foundation for his specialisation in the field of mental performance.
2. Accumulation of 400 Hours of Consulting Experience: A key requirement of the CMPC certification is the acquisition of 400 hours of consulting experience. These hours involve working closely with individuals seeking to optimise their mental performance and achieve their goals. Of these 400 hours, a minimum of 200 hours must be in a competitive sport environment. Throughout his journey, Matt dedicated himself to guiding clients who are actively involved in sports, be it at recreational, developmental, or high-performance levels.
3. Completion of Supervised Hours under an Approved CSPA Supervisor: Matt recognized the value of continuous learning and sought the guidance of experienced mentors in the field. To fulfil the certification requirements, he diligently completed 20 hours of direct supervision and an additional 30 hours of indirect supervision. These 50 hours of supervision, led by an approved CSPA supervisor, provided invaluable insights and professional growth opportunities.
4. Successful Completion of the CMPC Exam: The CMPC exam is a rigorous assessment designed to evaluate a candidate's comprehensive understanding of sport psychology principles and their practical application in real-world scenarios.
At Southwest Counselling Services, we take immense pride in Matt's achievements and are excited to be able to further support our clients. Here are some words from Matt on this accomplishment: 
"This certification means a lot to me and marks a major milestone in my career. Working as a mental performance consultant combines two of my favourite things- sports and psychology and is a dream job that I never imagined possible.

Part of the certification process is to complete 400 hours of supervised work with athletes and teams and that wouldn't have been possible without the opportunities that I have been given.

I want to specifically thank Amy Mausser who in 2018 reached out to me as the Athletic Therapist for the Sarnia Sting and asked if I would present to the team on sport psychology and mental performance tools. This single event changed the course of my career.

I also want to thank Sting GM Dylan Seca and management for hiring me to the hockey operations staff in 2020 and for pushing me in my development as a mental performance coach. I owe a lot to my supervisor Wade Wilson for the guidance, wisdom and mentorship throughout this process, this wouldn't be possible without your support. A special thanks to Brenley Shapiro for your leadership and dedication to this field and for creating a community that fosters learning, support and collaboration.

Finally, I want to thank the amazing coaches and athletes I've had the pleasure of working with as well as my family for putting up with the late nights, early mornings and weekends of consulting, studying and working towards this certification."
To our valued clients and friends, we extend an invitation to celebrate this remarkable achievement with us. Whether you seek assistance in navigating life's challenges or are eager to unlock your full potential, the Southwest Counselling Services and Perform team are equipped with the knowledge and expertise to help you on your journey to emotional well-being and improved performance. To learn more, visit https://swcounselling.ca/service/perform. 
Latest Posts
Be The Change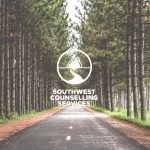 By:
swadmin
April 9, 2020